Welcome Message from Chen Jie MD, Prof. President Asia Pacific Hernia Society
Dear Colleagues and Friends,
On behalf of the Organizing Committee, we cordially invite you to participate in the Joint Meeting of the18th Annual International Congress of the Asia Pacific Hernia Society (APHS), and the Editorial Board Meeting of the International Journal of Abdominal Wall and Hernia Surgery"(IJAWHS)on September 21-23, 2023 in Penang, Malaysia.
After pandemic of Covid-19, We are fortunate to have the opportunity to host a large on-site academic hernia conference. Since APHS is a big family and most of the editorial board members for IJAWHS are our good friends, we decided to hold this meeting jointly not only to foster the professional network worldwide for the updated knowledge, skills, and experience sharing in the field of hernia and abdominal wall surgery, but to promote the exchange, cooperation, progress, friendship, and solidarity of the international hernia surgery.
We would like to thank Congress President, Dr Vimal K. Vasudeavan, and Organizing Chairman Dr Abdul Gafoor Abdul Mubarak to choose a beautiful island Penang as the congress venue. We are also very glad that the Executive committee of the APHS agreed to hold this joint meeting.
Penang is one of the favorite tourist attractions in Southeast Asia. It has a unique blend of architecture, street art, hawker food and nice people. As the president of APHS and editor-in-chief of IJAWHS, I hope the joint meeting will leave us with wonderful memories. See you all in Penang at APHS 2023.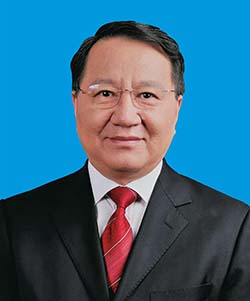 Chen Jie MD, Prof.
President Asia Pacific Hernia Society
Editor-in-Chief International Journal of Abdominal Wall and Hernia Surgery
Associate Editor Hernia
Director, Hernia and Abdominal Wall Surgery, Beijing Chaoyang Hospital, Capital Medical University and Peking University People's Hospital
Editor-in-Chief, Chinese Journal of Hernia and Abdominal Wall Surgery
President, Chinese Hernia Surgery Industry and Clinical Research Society
President, Chinese Hernia College of Surgeon
President, Beijing Hernia Society Beijing, China